We Looking After Your Business
Environmental Studies
We are in EnviroTaqa pride ourselves in creating mutually beneficial solutions for our clients and the environment. EnviroTaqa provides a full range of EIA and SEA services to clients across all our business sectors and throughout all our international operating areas.
We provide Environmental Studies on site to empower our clients in understanding the human interaction with the environment before developing or acquiring a new site. Apart from understanding the implications of human activities on the environment, issues between the built environment and the natural environment are also examined to help us better harmonize and synthesize with our environment.
We Provides a diverse range of services to assist clients who need to undertake an Environmental Impact Assessment (EIA) in support of a specific development, or a Strategic Environmental Assessment (SEA) of a larger scale concept or planning policy.
The level of support EnviroTaqa can offer ranges from individual technical sections through to complete management of the SEA / EIA and the associated planning process. We are particularly used to assessing large, complex projects across all Business areas and throughout all of our international operating areas.
Includes but are not limited to:
Efficient water usage and management
Clean & efficient energy
Planning of built environment layout
Land Conservation
Biodiversity, habitat & species conservation
Climate change
Green technology
Viability of Green Transportation
Recycling & waste reduction
Optimizing Micro-climate
Environmental Impact Assessment (EIA): Is a process used to assess the environmental and socio-economic consequences (which can be positive as well as negative) of a project and provides information to decision makers and stakeholders prior to deciding whether or not to permit a project.
Strategic Environmental Assessments (SEAs) are prepared to ensure that environmental, socio-economic and sustainability aspects are considered effectively in policy, plan and program making. Many of the staff managing the EIA process, and the technical experts contributing to the assessment also have Expert Witness experience.
EnviroTaqa has a group of Environmental consultant and experts approved by EEAA can support for the following: 
– Environmental Impact Assessment Studies ( EIA Studies)) 
– Environmental Social Impact Assessment Studies (ESIA Studies) 
– Quantitative and Qualitative Environmental risk Assessment Studies 
– Environmental Management Systems. 
– Environmental Economic and Environmental Accounting Studies 
– Due Diligence & Environmental Auditing 
– Environmental Conformity Studies ( Industrial Sector, Tourism Sector and Other Economic Sectors) 
Please GET IN TOUCH to find out more about our Environmental Studies Services.
Environmental Social Studies
Environmental Social Studies
Environmental and social impact assessment consists of a multidisciplinary approach, which combines the evaluation of the economic aspects of a project – based on cost-benefit ratios – with the environmental consequences of undertaking the project.
The activity is carried out in accordance with the EnviroTaqa governance model, which safeguards impartiality and prevents conflict of interest situations.
Deliverables
Advising on the need for Environmental Impact Assessment (EIA), Environmental and Social Impact Assessment (ESIA) and Strategic Environmental Assessment (SEA) and understanding of;
Planning issues and legislative requirements
Defining project description, sources and impacts of environmental disturbances, evaluating alternatives
Describing the project environment, including the fauna, flora, air, soil, water, socio-economic and cultural heritage
Assessing the nature, scoping of potential impacts (temporary and permanent, local and regional) and proposing mitigation measures based on them
Preparing a non-technical summary of the project
Facilitating the permitting process and public consultation.
We have extensive experience in carrying out ESIA studies. We also perform SEAs in connection with urban and regional planning.
Our experience encompasses a wide range of sectors:
Energy and Oil & Gas facilities,
Industries,
Wind farms and other renewable energies and infrastructures.
We facilitate the assessment for international, regional and local customers, including private companies and public authorities.
Environmental Economic Studies
Environmental Economic Studies
EnviroTaqa's Environmental Economics Practice offers world-recognized expert services related to the economics of environmental policies in the fields of climate change, air quality, water quality, and other environmental, health, and safety areas.
We have particular expertise in assisting clients with environmental strategy, litigation, and compliance. Using sophisticated proprietary and non-proprietary economic models, our experts have the ability and the professional experience to evaluate a wide variety of environmental policies, particularly related to energy and climate change.
We also have extensive experience evaluating the economic impacts of a wide variety of government policies and infrastructure investments.
Our global experience includes work for public entities, companies, and trade associations, and covers a wide range of industries, including:
– Electricity

– Oil

– Natural gas

– Refining

– Petrochemicals

– Coal

– Cement

– Lime

– Glass

– Ceramics

– Pulp and paper

– Iron and steel

– Aluminum

– Chemicals

– Plastics

– Cars and trucks

– Airlines

– Marine shipping

– Forestry

– Large construction equipment

– Outdoor recreational equipment

– Lawn and garden equipment

– Handheld equipment
We prepare reports, white papers, presentations, testimony, and other materials for a wide variety of audiences, including government agencies, senior company officials and management boards, trade associations, courts, and the general public.
Environmental Measurements & Monitoring Services
Environmental

Measurements

&

Monitoring

Services
EnviroTaqa is conducting series of techniques and processes for testing to detect worst cases that may need improvement in order to comply with the international standard, our team of experts is fully committed to helping customers adopt environmentally responsible procedures into their everyday routines and projects.
We are in EnviroTaqa have the capabilities and the experts for all environmental measurements relevant to various industrial and service in private and public Sectors including the follows measurements: 
Respiratory and Total Suspended Particulates measurements (TSP, PM10, PM7, PM5, PM2.5, PM1) 

Noise Intensity, Noise Dose and Octave Band Survey

Work Environment pollutants and gases survey 

Vibration , Heat stress measurements 

Industrial Stack Emissions and particulates measurements

Ambient Air Monitoring (Continuous Air Monitoring)

Illumination intensity measurements

Exhaust emissions measurements 

Grounding Resistance Measurements 

Volatile Organic Compounds measurements

Thermal Mapping
Waste Management Services
Waste Management Services
EnviroTaqa is a leading provider of environmental consultancy services to the waste and recycling sector, providing advice to a range of clients including waste producers, the waste management industry, its regulators and investors.
 The waste management philosophy developed by EnviroTaqa follows an established waste hierarchy of waste prevention, minimization, reuse, recycling, energy recovery and final disposal.
 EnviroTaqa team has experience of providing practical advice on all waste types, including municipal, household, commercial, industrial, hazardous, agricultural, and, mining waste.
CONTACT
Email: [email protected]
Egypt:
Mob.  +20 1028844080
Tel     +202 26300293 Ext. 4062
Fax:   +202 26300010 / +202 2630002
Address: Office No. 212, 2nd Floor, Building No.7, The Science & Innovation Park at The British University in Egypt (BUE), Block No.36, Fifth District, El Sherouk City, Cairo, Egypt 11837
Company Registration # 128638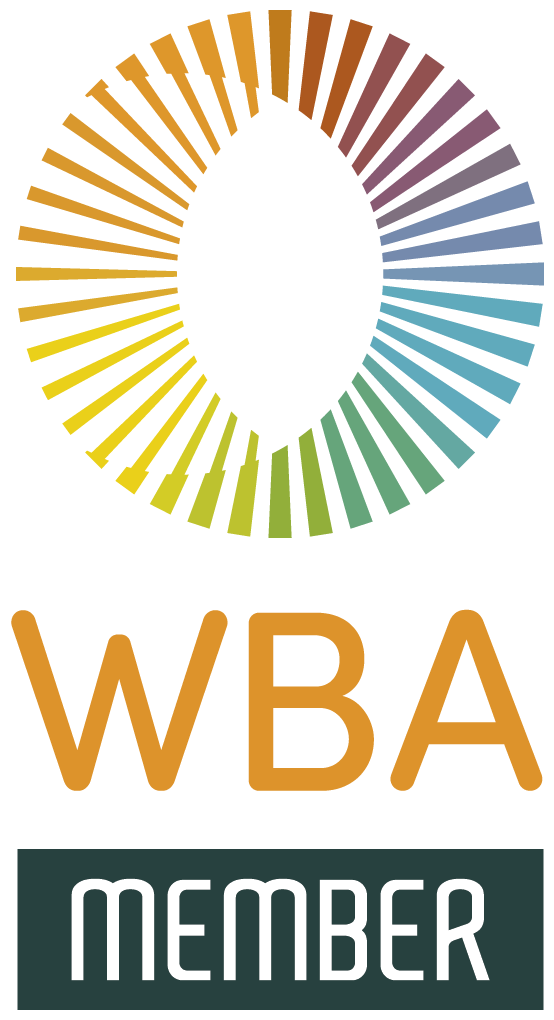 Copyright © 2023 EnviroTaqa ® . All Rights Reseved.